StoryFutures Creative Cluster
StoryFutures works with businesses in the Gateway Cluster to support and fund innovation in next generation storytelling formats and technologies. The 'Gateway Cluster' lies immediately to the west of London.
We exist to fuel innovation and growth in immersive storytelling by sharing cutting-edge research with creative SMEs. We also foster collaborations between world-leading institutions, creative industries and sources of funding.
With joint commissioning partners like the National Gallery, BBC Studios and Heathrow Airport, we aim to innovate in story-form, evolve business models, develop data management processes, enhance audience experiences and help SMEs secure funding for growth.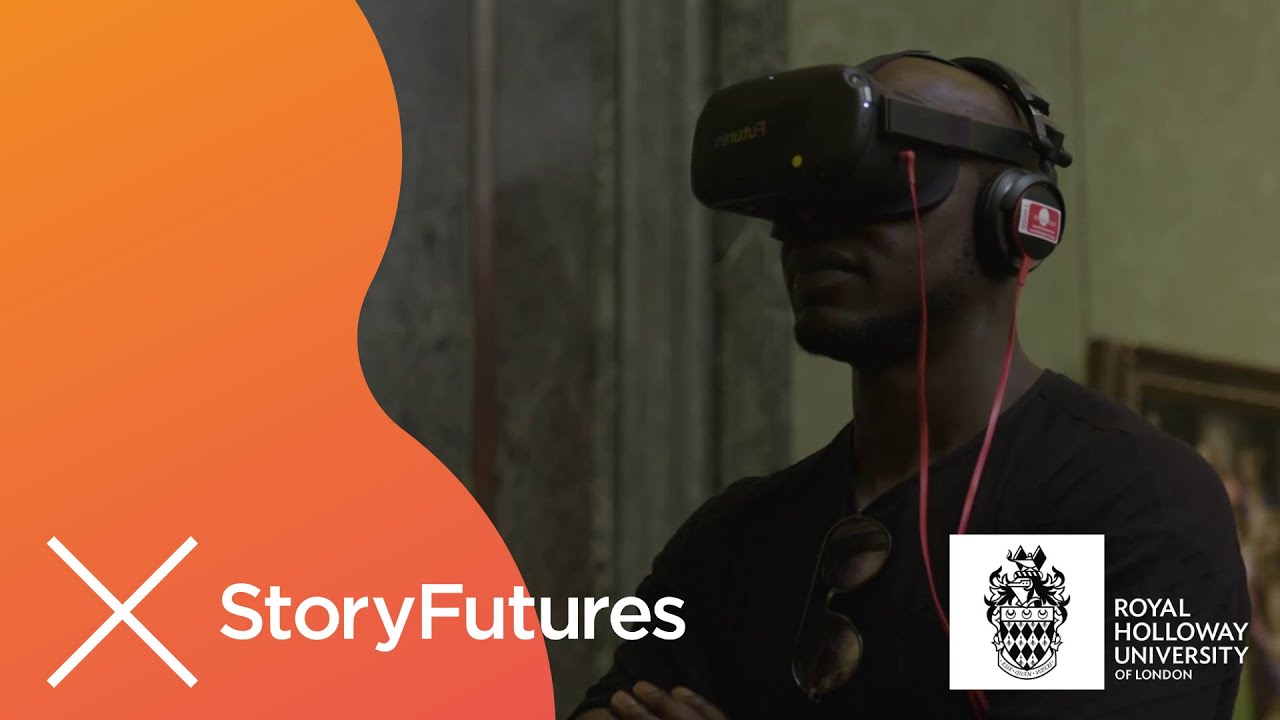 The Gateway Cluster area
The Gateway Cluster is shown in blue on the map below.
To be eligible to participate, projects must include at least one company based in the cluster area. We welcome and encourage collaborations between the cluster, the capital and beyond.
You're in the Cluster area! Join our network here.
You might be eligible. Please contact us for further detail.
Unfortunately, you're outside the Cluster area. However, we welcome collaborations between companies inside and outside the cluster - so please join our mailing list below, to stay in touch with opportunities, meet the team and potential collaborators.
Webinars
StoryFutures/Presents with Christian Cherene
June 25th 2020
BeAnotherLab is an interdisciplinary transnational group dedicated to understanding, communicating and expanding subjective experience as a means to facilitate action across identity faultlines. Since 2012 the group has used techniques derived from virtual reality, cognitive science and performance in developing innovative applications...
Read more
Webinars
StoryFutures/Presents series
June 12th 2020
At the heart of theatre storytelling is the gathering together of audience and performers in this place, at that time. The word theatre itself is derived from the ancient Greek 'viewing place': so, theatre is defined not by architecture but by the action and intent of the people who assemble there. Theatre transforms and encompasses space...
Read more
Business Support
COVID-19 Support
April 27th 2020
We're continuing to support companies during the COVID-19 pandemic. We are actively compiling this list from external sources and partners relevant to the companies in our creative cluster. Find links to start-up support, industry resources, funding access and more.
View Resource